Penguin

Reading Reimagined

Problem: How can we get our audience's noses back to the books?

Solution: Rethink what it means to experience a book through a unique collaboration with the Museum of Modern Art. Take a look inside the Penguin Reading Vault to see for yourself.


Penguin Reading Vault Case Study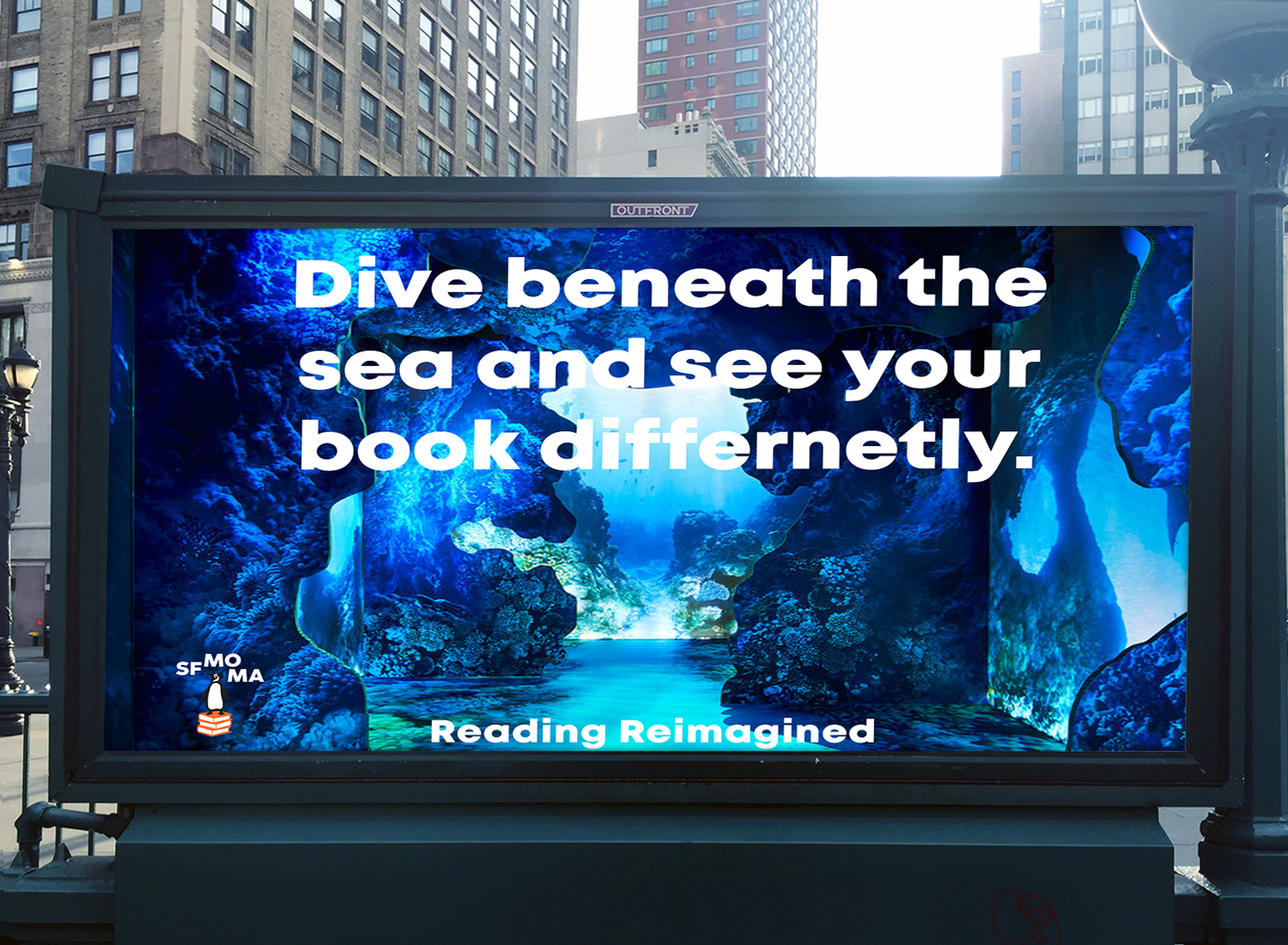 Guerilla Ad Concept
Lucky passersby will find this vault door they can open to find a plethora of Penguin Books.
Above copy: If You're Only into the Ordinary Do Not Enter
Below copy: Extraordinary seekers open the vault and take a peak inside